Technological excellent
Competitive edges : Original electrode technology, Performance and durability
Low internal resistance (ESR), Bigger capacity per unit volume, Smaller capacity variations
Better durability in terms, ESR, Capacity changes, Etc. (in comparison with M company of Japan)
Technology for mass-production of high-voltage (> 3V), High-temperature (85ºC) products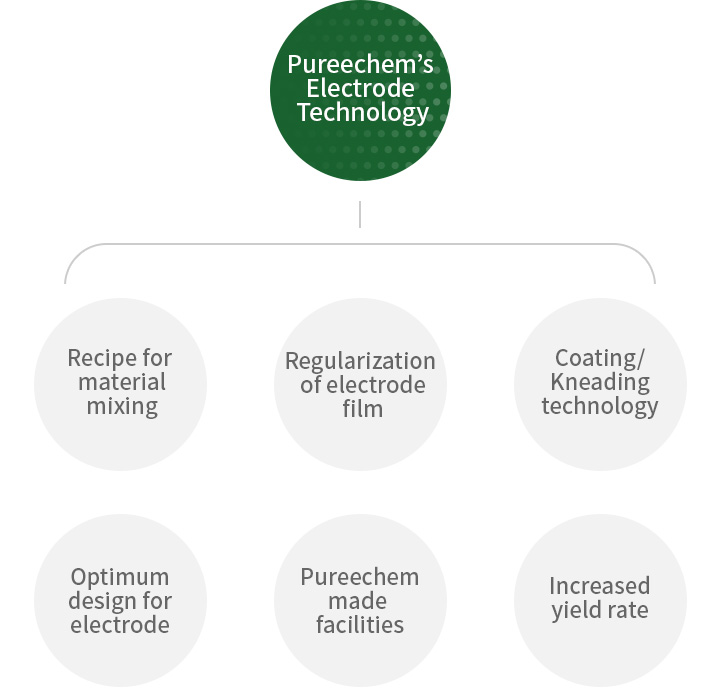 Electrode binding technology
Binding
Technology
Settlement between the current collector and the electrode layer
Settlement of activated carbon
Settlement of conductor
Low internal resistance
Life extension
(Better durability)
Product rate increase

The technology of increasing binding strength between the
current collector and the electrode layer decides performance of a product.
Data in comparison with competitors' products 2.7V 25F Ø16 × L25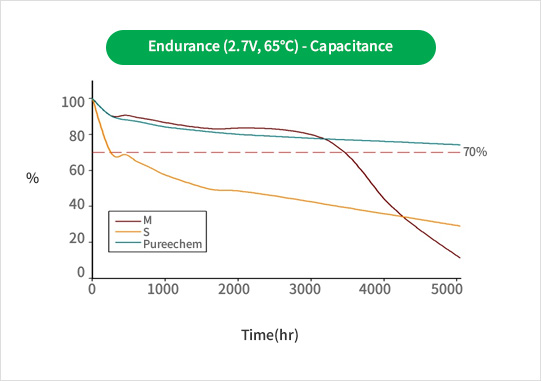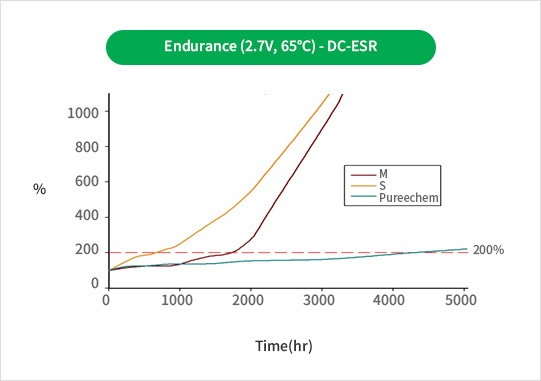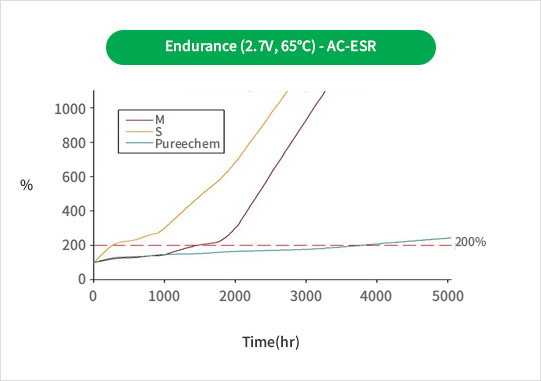 TEST CONDITION
Temperature : 65℃ ± 2℃
Applied voltage : rated voltage
Duration : 1000 +72/-0 hours
SPECIFICATION
No visible damage
Capacitance change within ±30% of initial value
Internal resistance ≤ 100% of initial value
Lower changes in electrodes, Capacity, AC and DC resistance after 4,000 hours. Outstanding long-term reliability.