Power stabilizer for vehicles

PURETRON is a car battery stabilizer, It supports for car electronic system as a car voltage stabilizer
Restores engine performance

A low-resistance high-power supercapacitor helps restore reduced engine torque to initial performance in over time.

Lengthens battery life

Super capacitors ease burden on the battery, helping lengthen battery life more than twice.

Reduces shift shock and delays

Stabilizes power supply to in-vehicle electric devices to ensure smoother and faster gearshift.

Improves audio quality

Stable power supply eliminates current noises and improves audio quality.

Better engine start

Puretron supplements power shortage due to generator overload, thereby improving engine start characteristics.

Improves fuel efficiency

Improves in-vehicle electric signal responses, thereby enabling perfect combustion.

Stabilizes voltage

Super capacitors removes ripple currents and helps sustain robust power supply.
Model Plan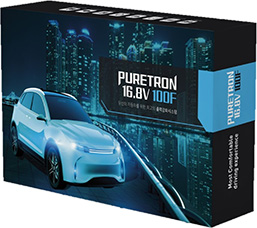 PURETRON 100F
For SUVs and light trucks
Max. 300A power output
Improved power when fitted in mid/large motorcycles such as Harley Davison
PURETRON 40F
Recommended for medium-sized sedan of 3,000CC and below
Applicable for all types of vehicle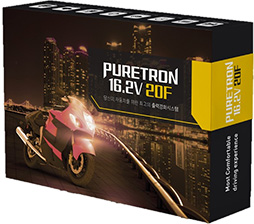 PURETRON 20F
For motocycle
Recommended for small-sized sedan of 1,000CC and below or for motorcycle
Voltage Stabilizer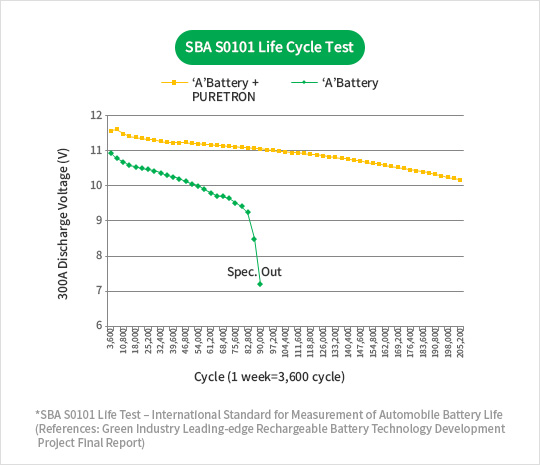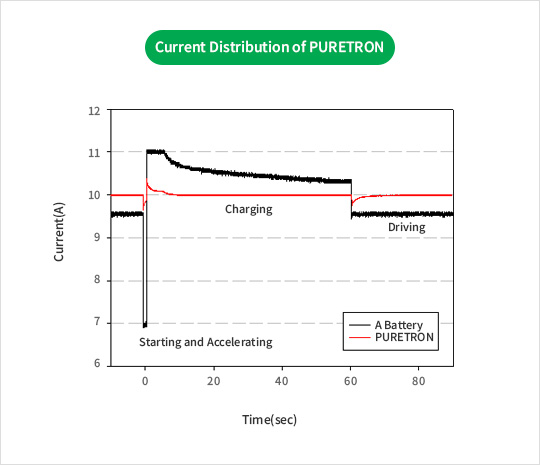 Starting and Accelerating period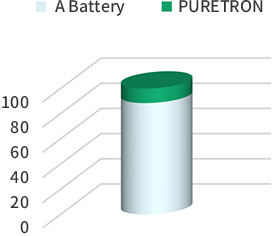 PURETRON improves 15% of current stress
Battery life doubles
Engine starting improves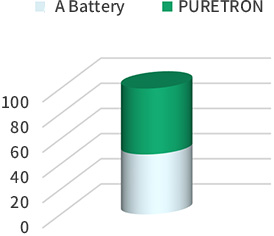 PURETRON improves 55% of current stress imposed on the car battery
Noise reduction optimizes electrical performance of car devices (better sound quality and more smooth gear shift)